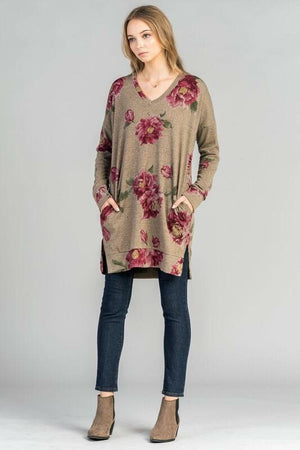 Abbey Garden Sweater
Medium weight V-neck mocha sweater with beautiful floral. This sweater has long sleeves, pockets (who doesn't love pockets), and slit sides. Pair this with the Brianna KanCan jeans or your favorite leggings! 
Fits true to size.

95% Polyester | 5% Spandex
Small: Bust 22.5" | Length 31"
X-Large: Bust 26" | Length 34"