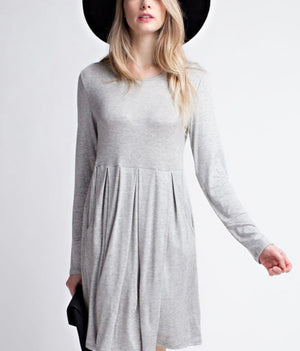 Hayden Dress in Heather Grey
You need this dress! We love this dress so much we have brought it back for again for another Autumn season!! This dress has the most flattering material,  it's the perfect length hitting right about the knee, and it has pockets!!!!
Who doesn't love dresses with pockets??? 
Fits true to size.