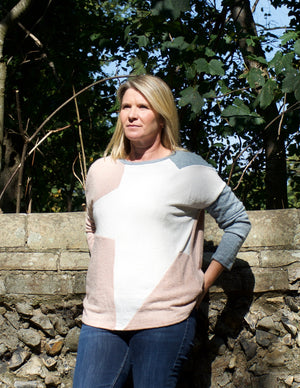 Lost In the Moment Sweater
The Lost in the Moment lightweight knitted sweater is so soft and comfortable it's a must-have for everyone's closet!! You will get lost feeling so unbelievably comfortable in this sweater! 
It has a white "hidden" star with pastels of pink, blue and white. The front has a really pretty color block pattern and the back is solid pastel pink. Fits true to size and is not clingy at all.