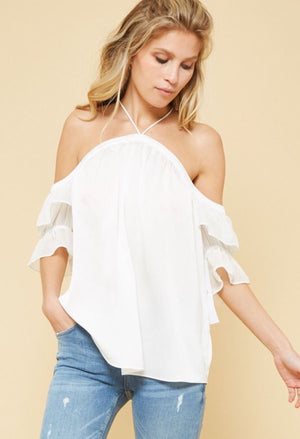 Above the Clouds Top
We love this dreamy top! The Chiffon tiered ruffles along with the cold shoulder and the neckline are gorgeous 💗 This flowy top is adorable and is the perfect summer top for a date night out on the town!
This top is made of 100% Polyester.
Model wearing a small.