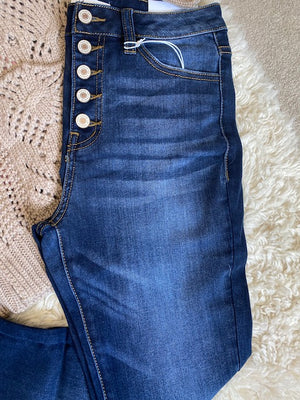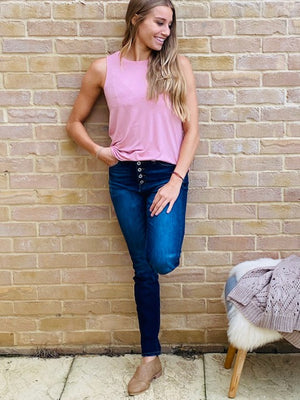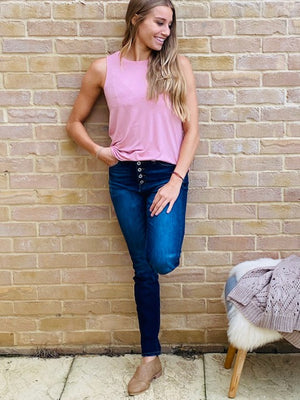 Presley Dark Wash Denim
KanCan jeans are the best jeans and the Presley dark wash denim will not disappoint!
These button-down beauties are the perfect jean for all heights! If you are on the taller side these jeans are the perfect skinny fit and if you are 5'6 and shorter a great jean to roll and rock your favorite flats!!
KanCan's fit true to size and have the perfect amount stretch!