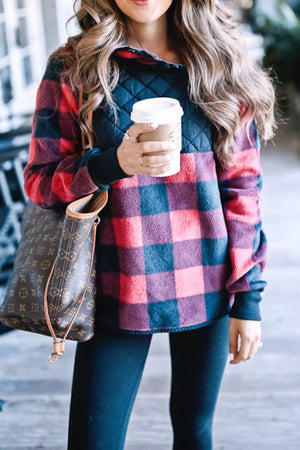 Woodland Dreams Buffalo Plaid
Who doesn't love buffalo plaid? It sells out every Holiday season and is the hardest pajama set to find!! Well luckily we've found it and are bringing it to you in this adorable quilted top! 
This is the must-have go-to item for any outdoor function; bonfire nights with friends and family, camping trips to the mountains or coast, or even for your everyday attire. This top has adorable side button, buffalo plaid print with a quilted black front and back. It is soft, snuggly and loose fitting! 
S-M-L fits true to size.